Bus charging stations:
available 24/7 – safe operation.
New mobility concepts present new challenges – the switchover to electric buses changes more than just the type of drive. Lightning, surges and arc faults pose a risk to availability and seamless operation. In order to reliably protect people and charging infrastructure, a professional and comprehensive protection concept is required.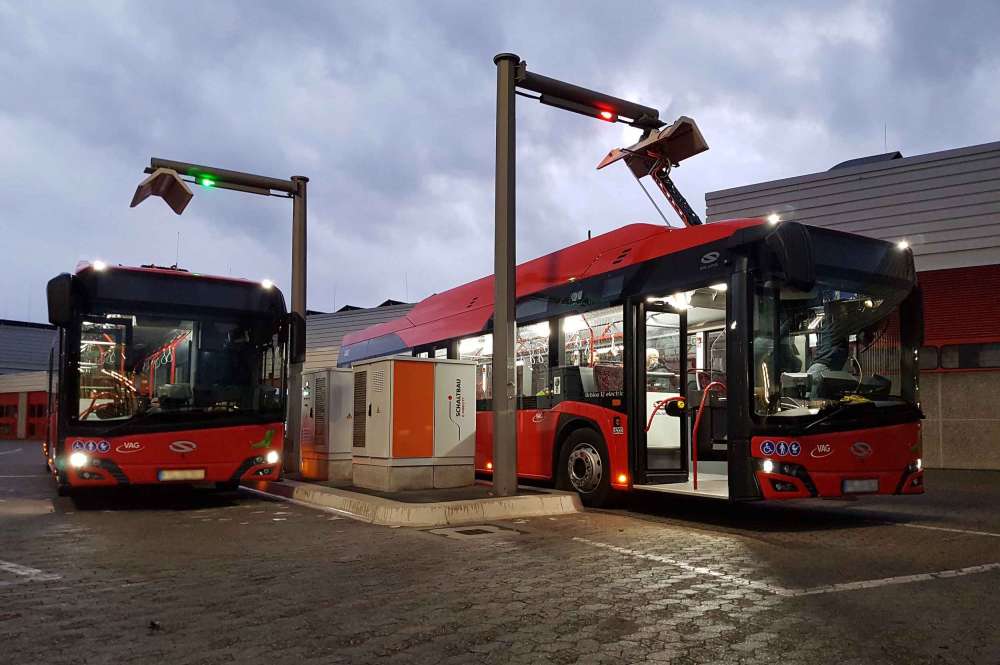 DEHN protection solutions bus charging stations
See the DEHN protection solutions for yourself. You will find an example presentation of our specific solution and all of the products, documents and services associated with it. If you still have more questions, we are here for you.
The DEHN services
for bus charging stations
We also support you as a producer of wall boxes, as an owner, project developer or planning engineer.
DEHN products for bus charging stations
You are ideally set up with us: We offer you a comprehensive, useful and harmonised complete range of products for surge protection, lightning protection and safety equipment for bus charging stations. For efficient planning, convenient purchasing, seamless installation and ongoing maintenance.
Downloads
If you need more information or another document format, we are ready to help you.
DEHNconcept
Use DEHN engineering know-how for your projects. From a risk analysis to the planning of external lightning protection, earthing and surge protection concepts.
Help and support
We are happy to answer any questions you may have on the topic of the e-mobility. 
You can reach your contact person at [email protected].