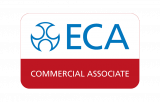 We are delighted to annouce that DEHN UK are now members of the ECA Commercial Associate community. Being part of this esteemed organization gives us the opportunity to connect with like-minded professionals, expand our knowledge, and contribute to the growth and success of the UK Electrical industry.
As ECA Commercial Associates, we share a common passion for excellence, innovation, and collaboration. Together, we form a vibrant network that fosters meaningful relationships and enables us to stay at the forefront of industry trends and advancements.
The ECA community provides us with invaluable resources, such as access to industry-leading experts, and exclusive events. We are proud to be part of an organization that values professional development and empowers its members to reach new heights of success. Together, we continue to make a difference, driven by our shared passion and commitment to excellence.